This week, I am staying in London, United Kingdom.
After coming to London, 10 days passed, the weather is very nice.
though I like Spain's one very much, UK's weather is also nice.
Over than 90% days are sunny.
And food. UK's food "fish and chips" is popular as UK's cuisine.
But its taste is so so :p
But more tasty and health food is gethering to UK.
There are 2 kind of trains in London.
"DLR"(metro, underground train) and "National Railway"(above ground train).
DLR is in the city area. National Railway is in vicinity area.
So far according to my experience, Healthy and tasty restaurant is popular for city area. Maybe vegetarian is more popular than Japan and Singapore.
Fast food is popular for vicnity area.
You can eat the food in all over the world here.
In my opinion, UK's food price is double of Japan's one, and 1.5 times of Singapore's one.
But Spanish restaurant's food is cheaper than Singapore.
I like Spanish food :)
My favorite places in London, are around "Finchley Road" station (gray color metro line), and West End Ln (Lane) including "West Hampstead" stations.
At "Finchley Road" station, there are big shopping mall "Waitrose - John Barnes" in front of this station, and healthy restaurant and cafe.
At West End Ln, there are tasty restaurants (such as Spain restaurant "EL ROCIO"), Czech food restaurant), and massage shop.
I think, London is such as another small Europe.
There are areas specified for one countries, such as Czech, Polish, and etc..
I like London very much.
I thank god for this trip.
West End Ln (Lane)

Iberico ham shop on West End Lane

EL ROCIO, on West End Lane

Spanish breakfast at EL ROCIO, on West End Lane.

Czech Slovak restaurant on West End Lane street, south of "West Hampstead" station
http://www.czechoslovak-restaurant.co.uk/

West End Lane street near this Czech Slovak restaurant. such as Czech's house.

Czech food

Slovak food

Big super market in front of "Finchley Road" station

Cafe in front of "Finchley Road" station

Fish and Chips :)

Vegetable smoothie at "itsu" in the city area.
http://www.itsu.com/

St James's Park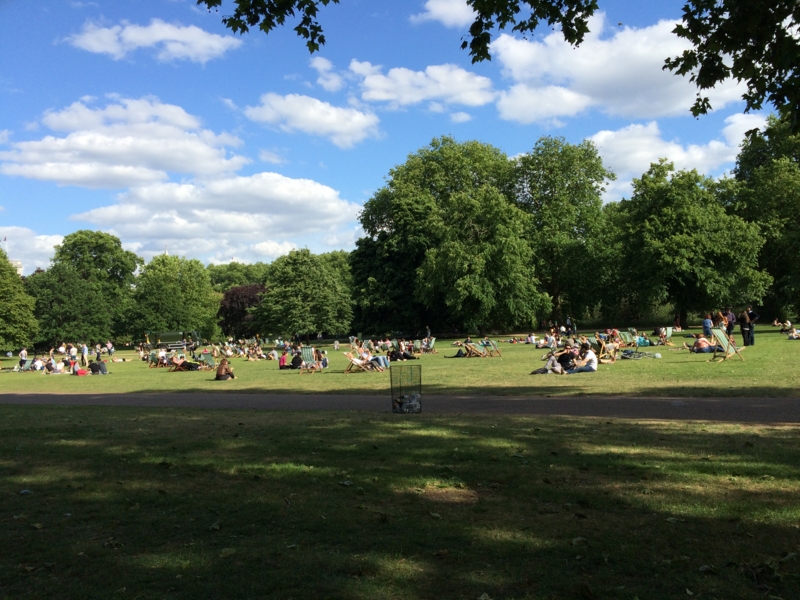 Terroirs (All foods in this restaurant is organic)
http://terroirswinebar.com/

St. Paul's Cathedral

Piccadilly Circus station, it looks centre of London.