I introduced what I eat for my ketogenic diet at Ketogenic diet - Another Japan in the World. And today I would share what I am eating at home when I am cooking at home.
The base of the food as a energy is a butter. This butter is an organic butter, but it still might be from grain fed cow. I bought it at a small organic shop. This butter that looks made from the local is the best taste so far in Prague.
I use this butter to cook beef, and soup, with (non caffeine) coffee as a butter coffee.
Grass fed beef steak with soy beans and leeks as a side dish, and butter soup with soy beans and nattou at lunch.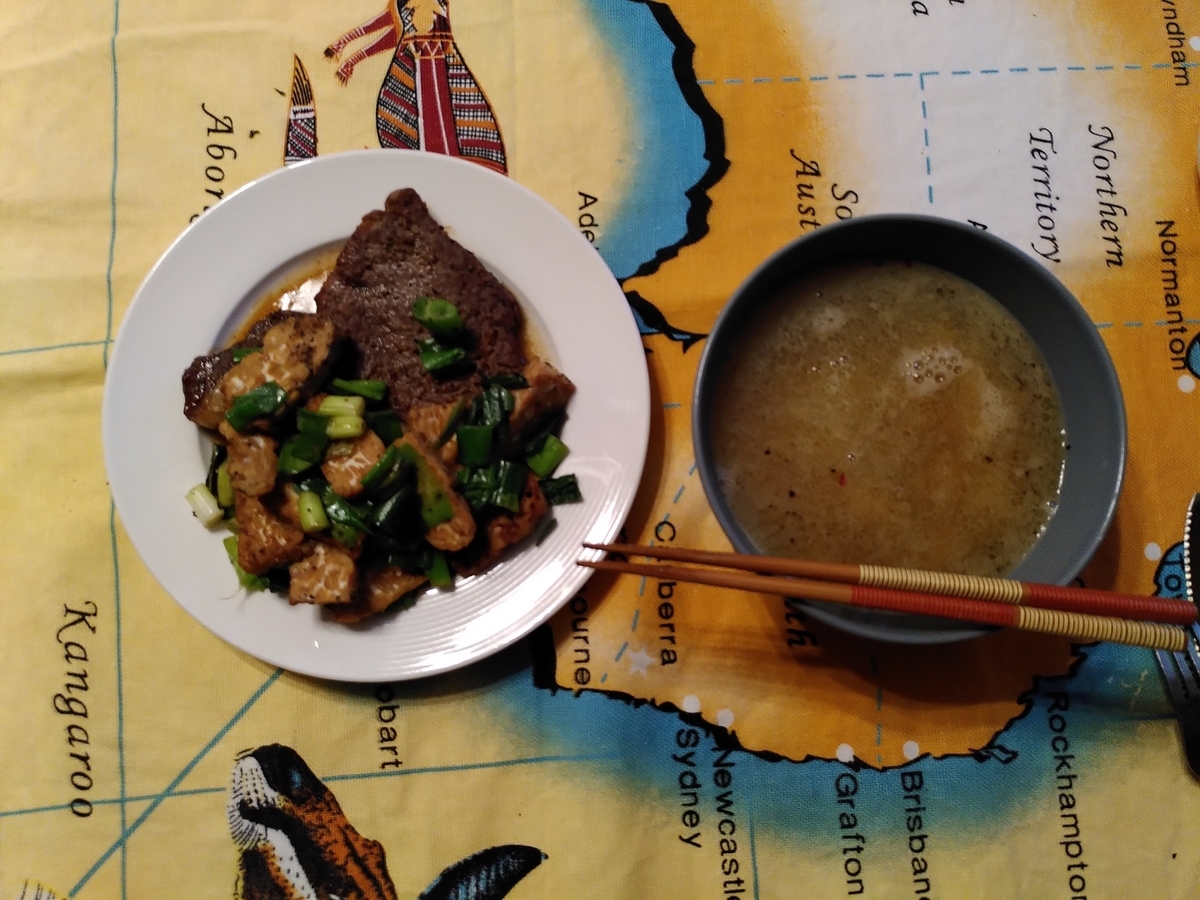 Only soup at dinner.